What is the Portable Horse Stable?
Portable horse stables are popular among horse owners and those who use these stables to transport their horses. A portable horse stable is a removable structure you can use for both transportation and housing for horses. It is made of panels that fit together to form a secure internal structure. They come in a variety of sizes and types to meet the needs of different uses and settings.
Portable horse stables are designed for a wide range of horse owners. They are used for both transportation and housing for horses, and can be moved quickly and easily. Portable horse stables offer protection from the elements and the animals inside them can be easily monitored from the outside. Portable stables also provide an economical way to provide comfortable and safe housing for your horses.
Portable stables have a variety of uses, including:
as temporary shelters for horses while traveling, while they are in transit to shows or competition;
as temporary housing while teaching, or as permanent housing for horses that move or live on the go;
Portable stables are also used for housing horses on the track, in country shows and events, and in equine hospitals.
There are many different types of portable stables available for sale. The Australian and New Zealand distributor of the DB Stable have a variety of options, including:
Temporary shelters;
Temporary horse stalls;
Portable horse stables;
And movable field shelters.
The DB Stable is a China-based factory located in Anping, producing and selling portable horse stables and accessories. This company is committed to providing high quality products with competitive prices.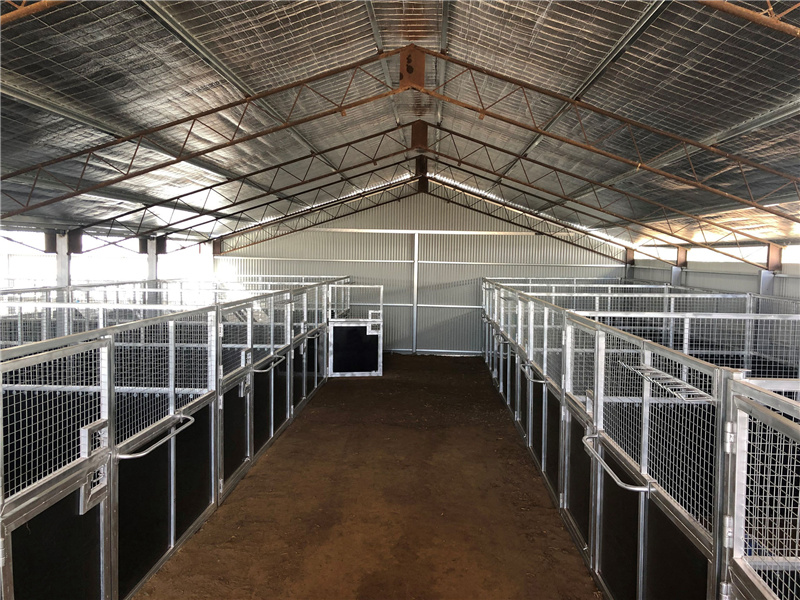 Australia Portable Stables Factory
The DB Stable offers a number of advantages when buying portable stables for sale. As mentioned, the heavy duty horse shelter is made with high quality materials and have reasonable prices. Portable Horse Stables comes with easy to use assembly instructions, ensuring that you can easily assemble the stable and use it right away. Additionally, the company provides customisable products and free after-sale services.
With the high quality and competitive prices, the DB Stable is a top source for buying portable horse stables. Whether you need a temporary shelter for your horses, or an additional field shelter for your horses, the DB Stable has got you covered. All portable horse stall come with a warranty and their friendly customer service is always ready to assist you.
The DB Stable is trusted for its quality and for the satisfactory services offered to customers. If you are looking for portable horse stables for sale, the DB Stable is an excellent choice. DB Staable will designed and built for your horses. Don't wait any longer and contact them today to explore what they can offer you.